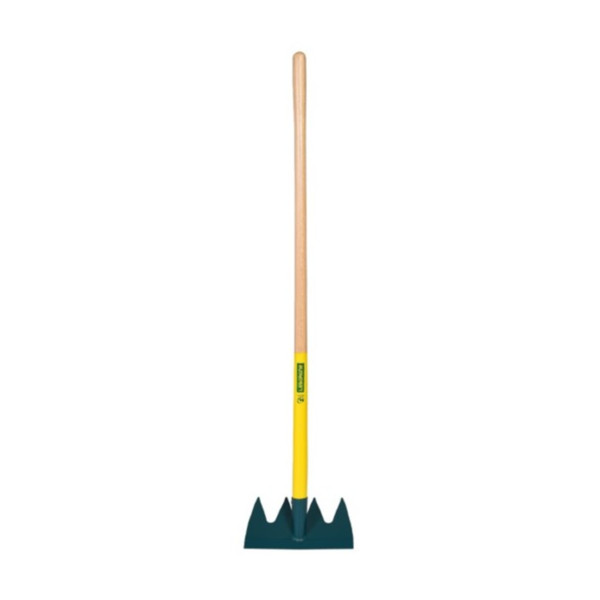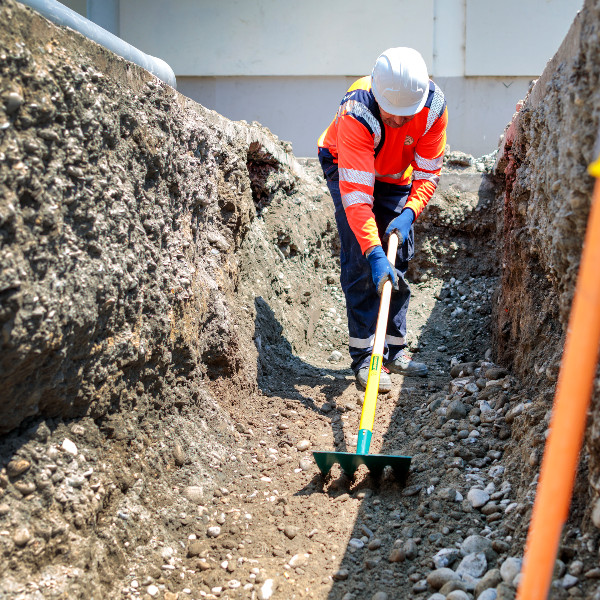 Information Batipro Forged scraper / banking claw
Height : 22.5 cm - Length : 31 cm - Weight : 1.15 kg
Strength
Entirely hardened heads for better resistance to wear and tear
Thickness 2,5mm.
Angled steel strip: consolidates the comb.
Reinforced sleeve: tubular sleeve, better resistance during bending work
Great grip length, the sleeve penetrates far into the socket and ensure better resistance.
Ergonomics
20% lighter than a traditional rake.
Handle 130 cm 100% PEFC®
Product highlights
By inverting the scraper, the strip allows to smooth or level the ground.
Comb angulation at 65 ° optimized for pulling backfill.
Additional information
Use
For lifting stones, moving banking material
Models available
439000 - Batipro forged scraper (31cm; 1.15kg) without handle
439002 - Batipro forged scraper (31cm; 1.15kg) 100% PEFC certified wooden handle (130cm)
Spare parts
502230 - 100%PEFC straight wooden handle (130cm)