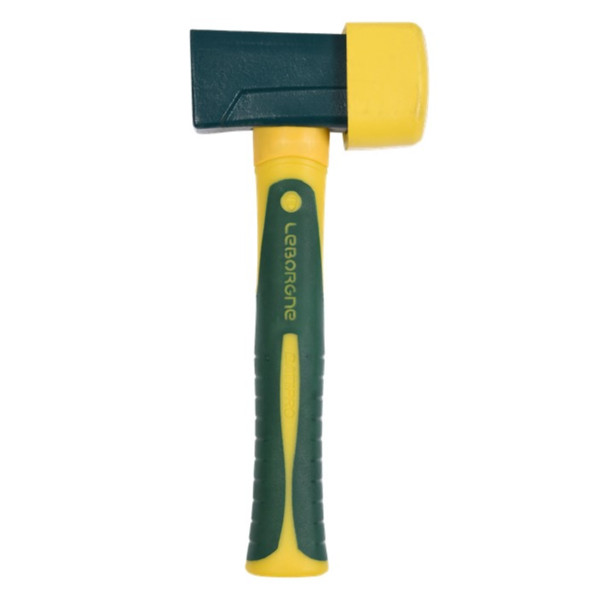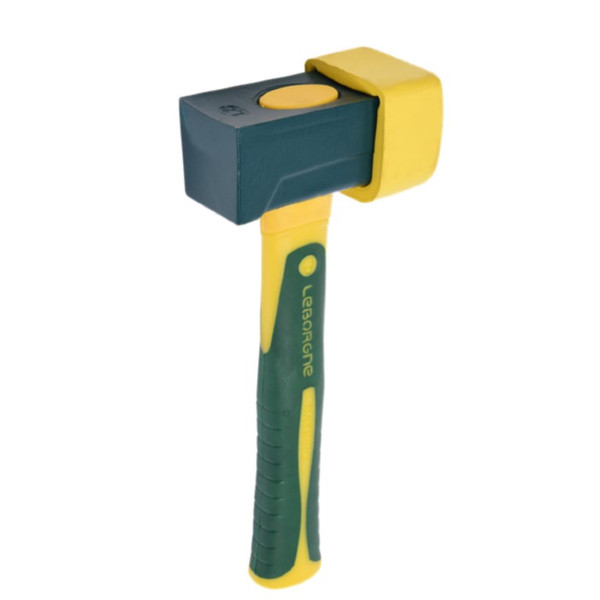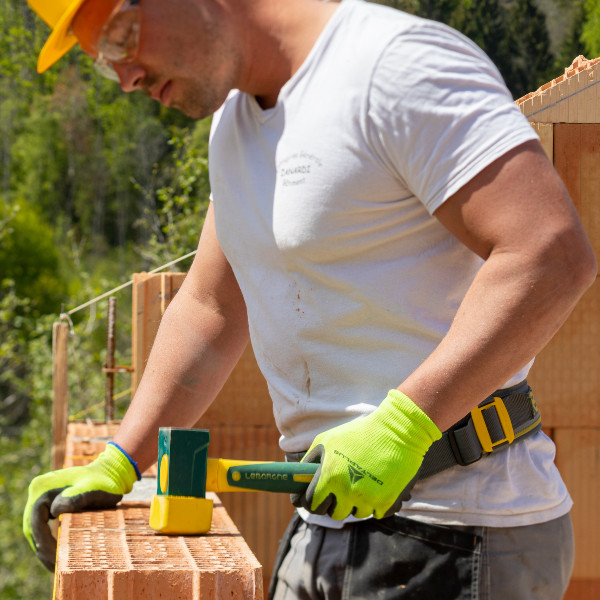 Information Batipro paver club hammer
Strength
Forged, hardened and tempered carbon steel
Heavy duty three material fiber glass handle
Ergonomics
Novamax® ergonomic handle: ergonomic handle 2 positions, hold close to tool head for precise hammering and hold at end of handle for powerful hammering, wider handle section, comfortable grip, widened end of handle, reduces risks dropping the tool.
Product highlights
2 in 1 tool :
1 end has a yellow rubber cap to avoid damaging pavers and to eliminate noise when striking
1 End has a steel surface with sharp edges for breaking pavers
Safety recommendations
Wear goggles, gloves and protective clothing.
The main risk for these tools is projection of metal splinters from the tool or from the object which is struck. The metal splinter may be due to a defect in metal, simple wear and tear or incorrect use.
Never use a tool which shows cracks or metal edging (if this is the case, remove with a grinder).
Models available
123348 - Batipro paver club hammer + cap
Spare parts
find other Leborgne tools