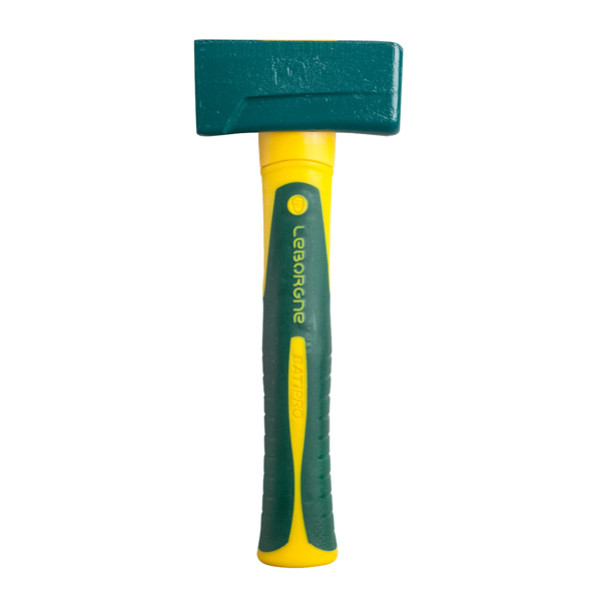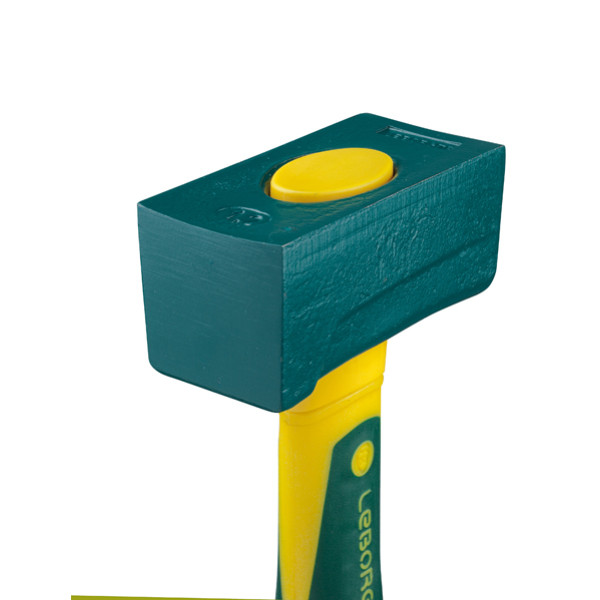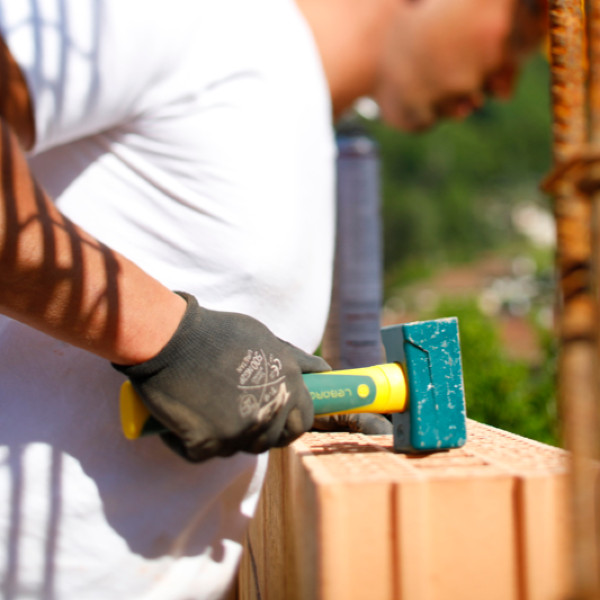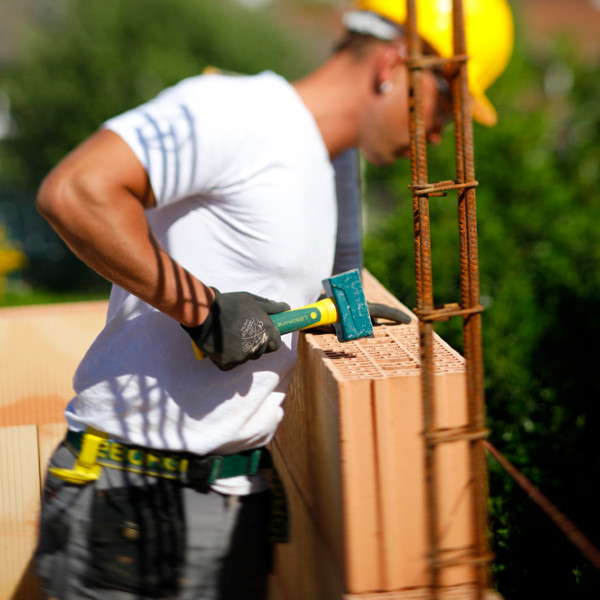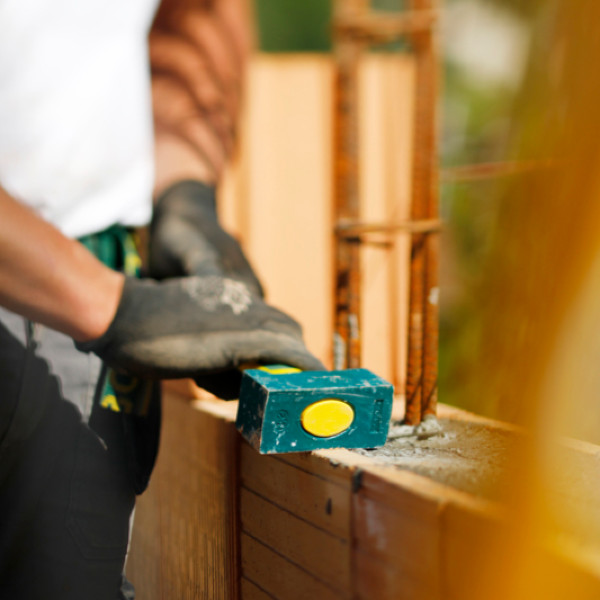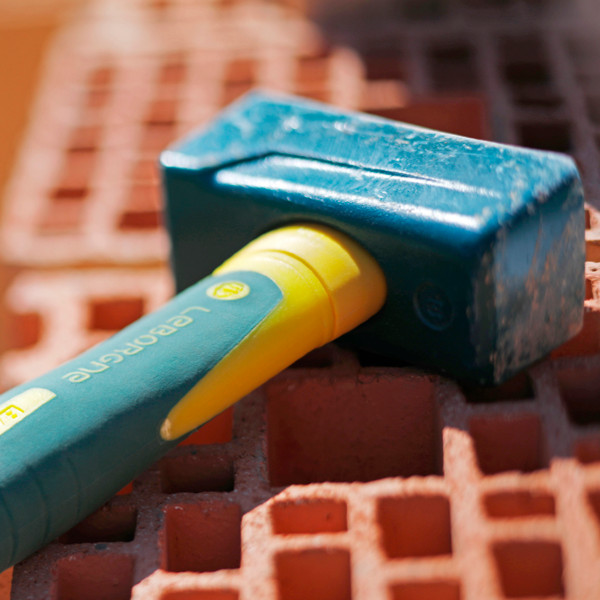 Prevention of risks
Prevention of risk of accident
Novamax® three material high resistance handle , with steel mis-hit guard, protects against risk of injury caused by head of the tool hitting the user or people in the vicinity if the handle breaks.
Flush socket sleeve handle fitting, protects handle end against the risk of breaking due to mis-hits.
Information Batipro club hammer
Strength
Forged, hardened and tempered carbon steel
Ergonomics
Novamax® ergonomic handle: ergonomic handle 2 positions, hold close to tool head for precise hammering and hold at end of handle for powerful hammering, wider handle section, comfortable grip, widened end of handle, reduces risks dropping the tool.
Product highlights
Pro. club hammer 3 surfaces for 3 fonctions : striking, domed surface for striking pins, chisels, formwork fins ; scraping,two sharp hardened edges for scraping overhangs from walls after striking and forming panels,cutting, really sharp edges for cutting stone, breezeblocks etc.
Safety recommendations
Wear goggles, gloves and protective clothing.
The main risk for these tools is projection of metal splinters from the tool or from the object which is struck. The metal splinter may be due to a defect in metal, simple wear and tear or incorrect use.
Never use a tool which shows cracks or metal edging (if this is the case, remove with a grinder).
Models available
123308 - Club hammer Batipro (1.2kg) three material ergonomic Novamax handle (260mm)
Spare parts
531260 - three material novagrip handle (260mm)
find other Leborgne tools