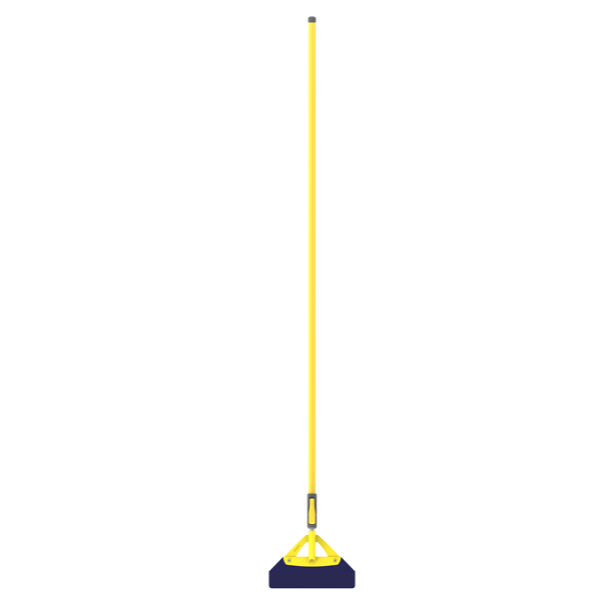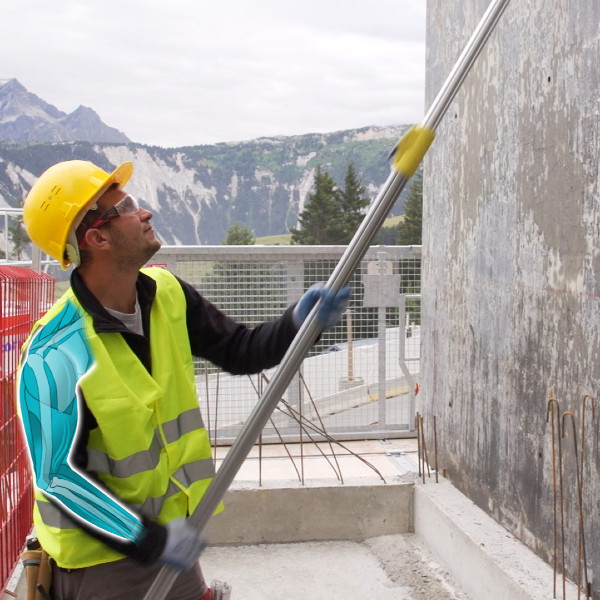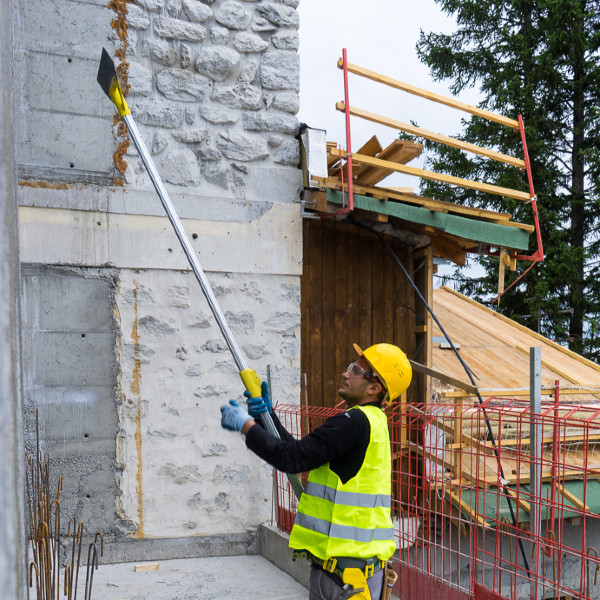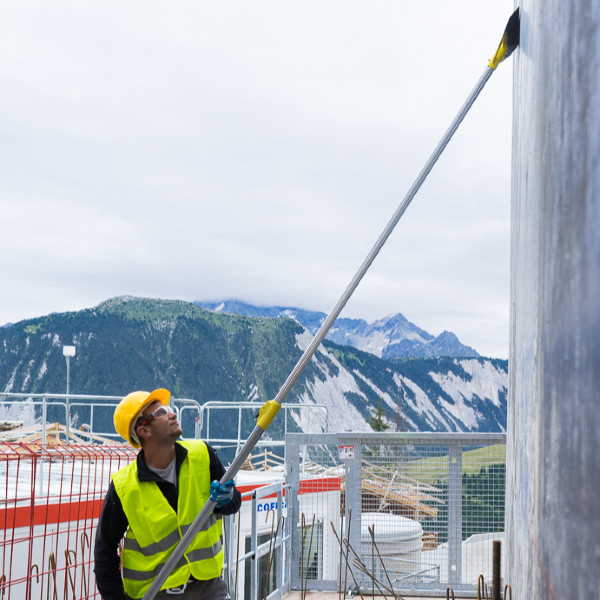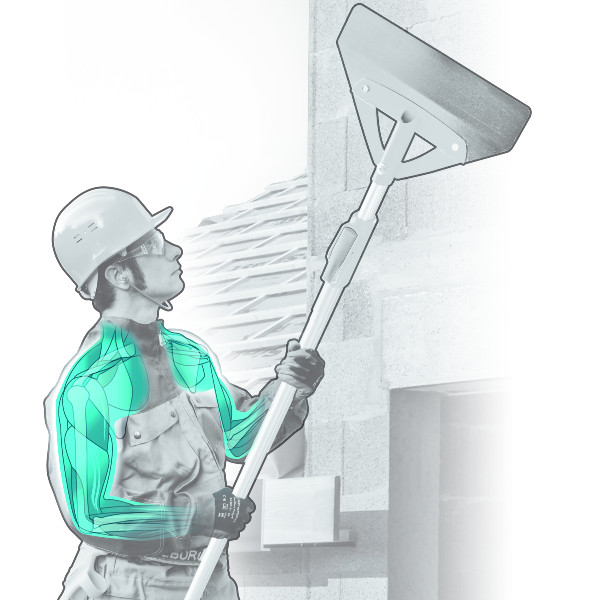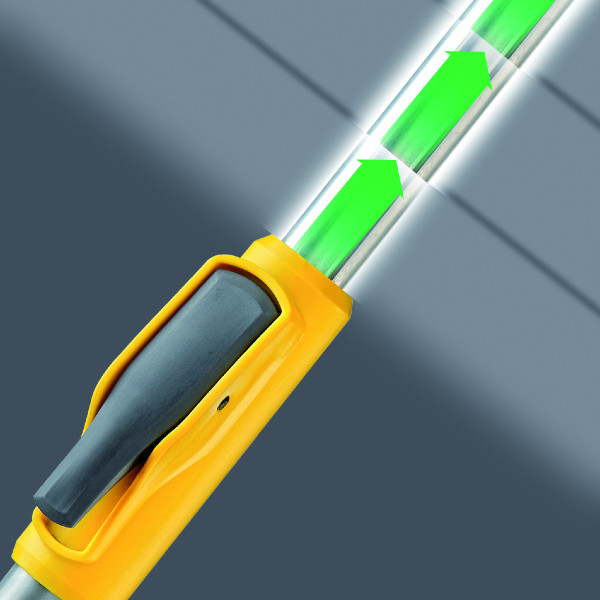 Prevention of risk
Improved posture
190 % longer than a traditional scraper : The Nanovib telescopic scraper can be used to scrape panels/walls up to heights of 5m without having to hold the handle above the rotatory cuff (principal cause of MSD of the shoulder).
Information Nanovib scraper with telescopic handle
Ergonomic design
2m to 3.50m telescopic handle : ideal for scraping double forming panels made of metal without having to erect scaffolding
Aluminium handle : weight gain.
Strength
Extra-hard hardened steel blade
Socket sleeve reinforced by two brackets
2mm thick tube made of hardened aluminium.
Product highlights
Rounded edges, does not scratch the surface during scraping.
Folded blade : 2 angles for work mean the optimal directions for effective scraping both dried and fresh concrete residues.
Automatic setting of handle : block/release system without pin.
Rapid setting of handle length by notches every 40cm.
Position for storage = 2m : may be stored in a container.
Safety recommendations
Do not strike or twist tubes as this will stop them sliding into one another.
Spare head available.
Fragments of stone or concrete can be dangerous, wear goggles, gloves and protective clothing.
Models available
142309 - formwork scraper telescopic handle 2m; -v3.50m Nanovib SR309N
find other Leborgne tools