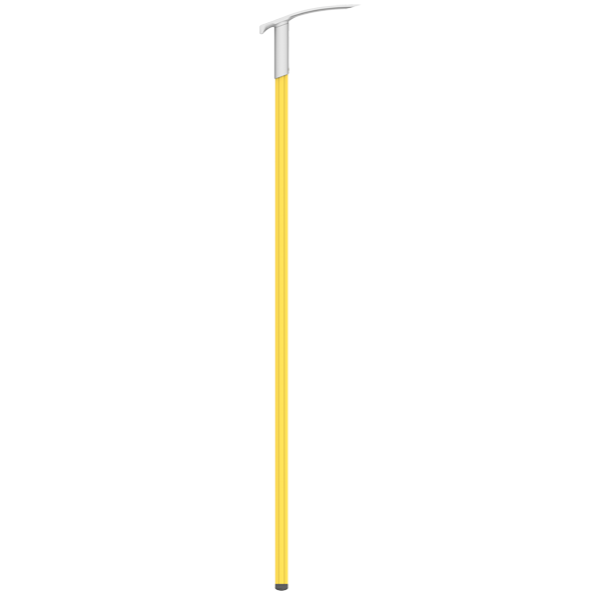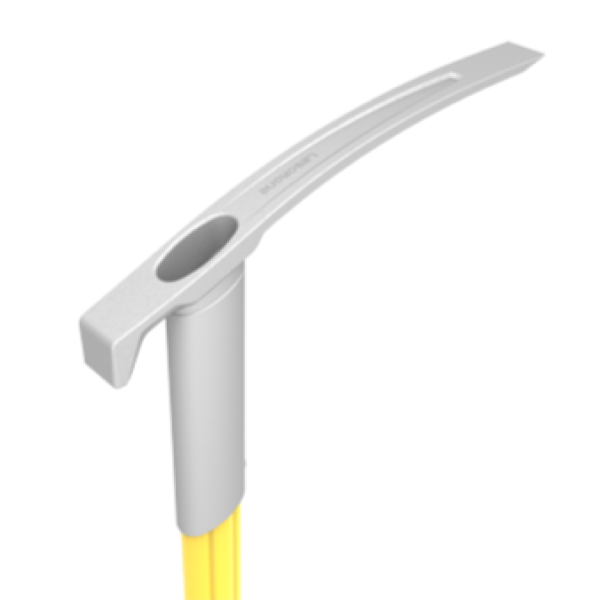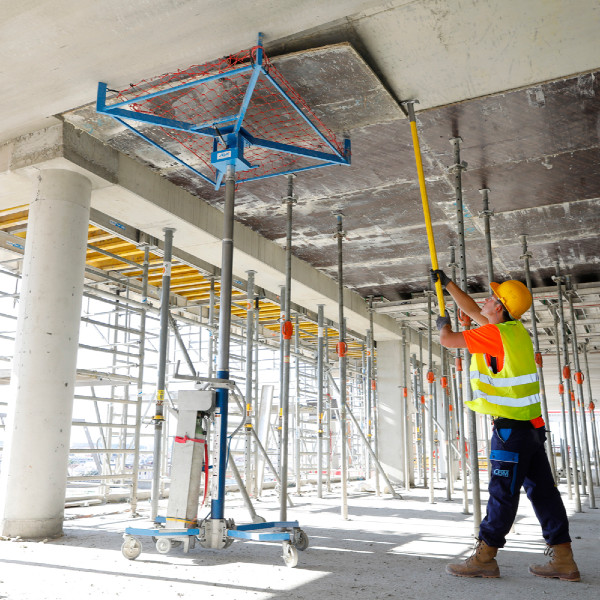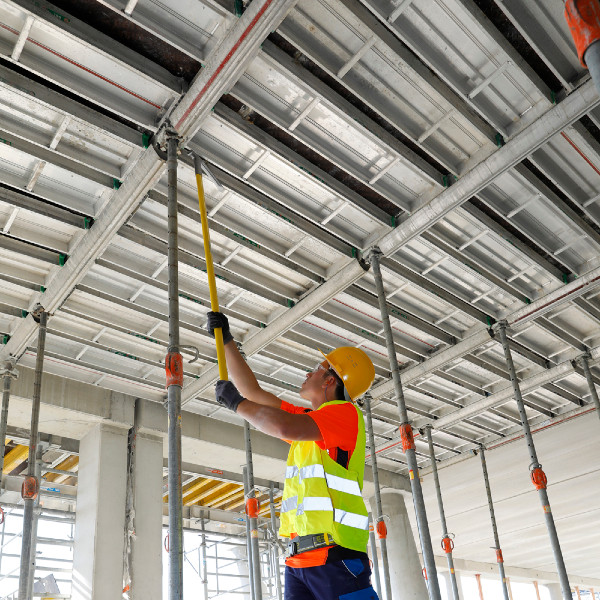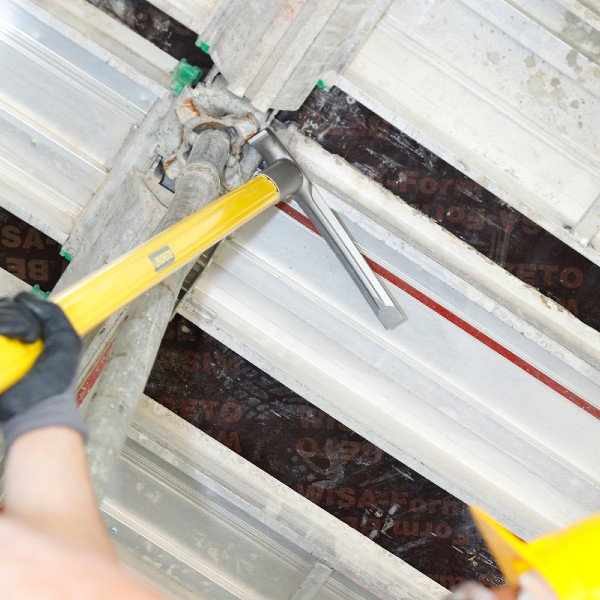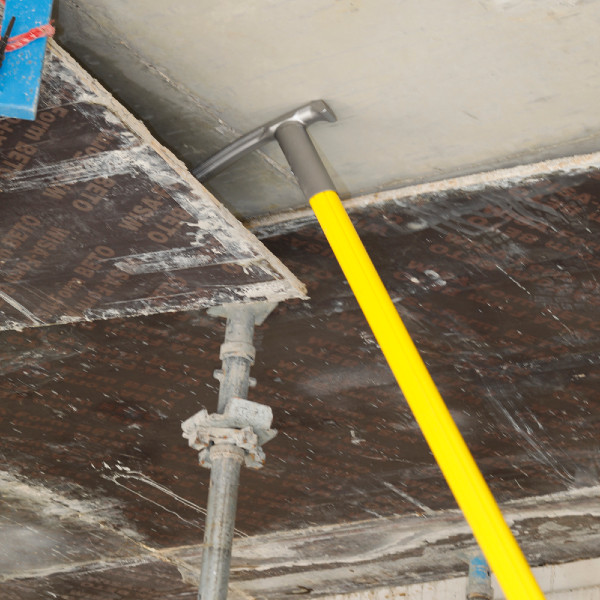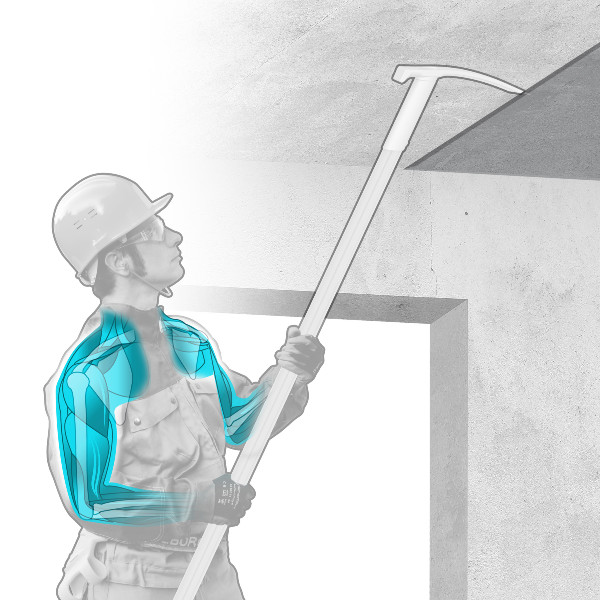 Prevention of risk
Prevention of risk of bad posture :
With a reach of 3.35m, the wrecking bar can be used while standing on the ground and is not held above the rotator cuff (main cause MSD of the shoulder).
Unlike the traditional method (using a wrecking bar or hammer directly under the slab), when using the long reach wrecking bar to lift boards, the users keep their backs straight. So the tool guards against back pain.
Prevention of risk of accident :
Thanks to its 1.85m handle, the long reach wrecking bar does not require the use of mobile access platforms. Therefore it guards against the risk of falls for the user.
Flat side is set at an angle to the handle : allows the user to work at an angle to the plywood board to lift, so the user is not under the board when it falls.
Information Nanovib long reach wrecking bar
Ergonomics :
Great strength aluminium handle : Extra light.
Oval handle: Better grip.
Strength :
Forged and hardened steel working parts.
2mm thick ribbed and hardened aluminium.
Long steel socket : protects handle.
Product highlights
Striking surface : striking surface is set at an angle making it easier to strike prop nuts cleanly
Flat side : thin leadiing edge is easier to slide under plywood board before using as a lever during striking
Models available
055309 - Long reach wrecking bar Nanovib (185cm)
find other Leborgne tools