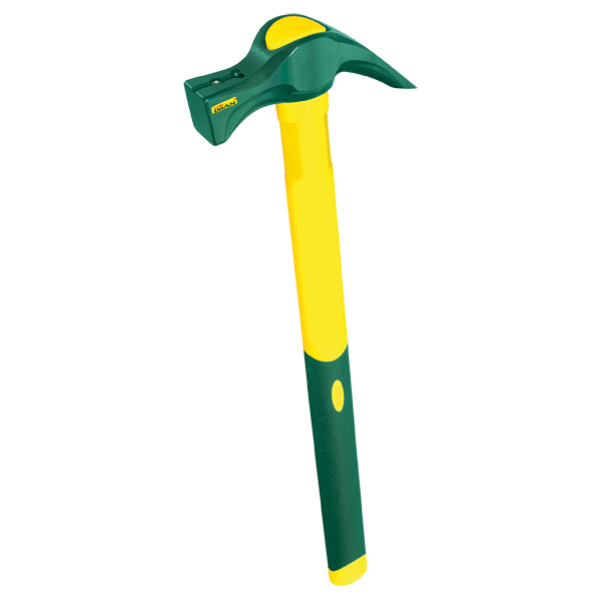 Information Spanish Evolution claw hammer
Product highlights
Ideal shape for removing nails of all sizes
Lateral striking surfaces for working in confined spaces
Rounded edges of claws
Magnetic nail holder to hammer with one hand without holding the nail.
Safety recommendations
Wear goggles, gloves and protective clothing
The main risk for these tools is projection of metal splinters from the tool or from the object which is struck.
The metal splinter may be due to a defect in metal, simple wear and tear or incorrect use.
It is strictly forbidden to hit two striking surfaces together, the risk of splintering is real and serious.
Models available
103123 - Claw hammer Spanish Evolution (750g) three material Novagrip handle
Spare parts
531420 - three material novagrip handle (420mm)
find other Leborgne tools