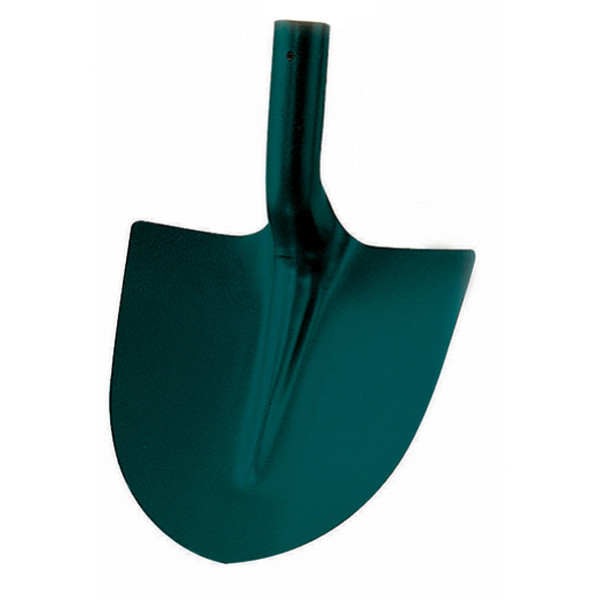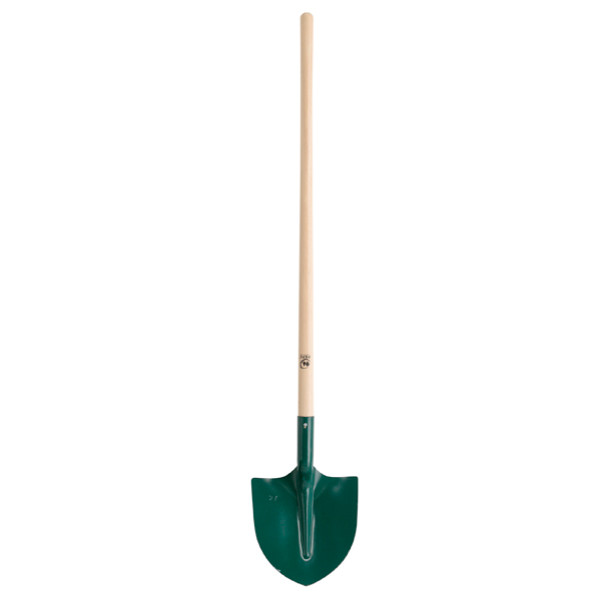 Information Round shovel
Height : 25 cm - Length : 25 cm - Weight : 1.0 kg
Height : 27 cm - Length : 27 cm - Weight : 1.05 kg
Height : 29 cm - Length : 29 cm - Weight : 1.14 kg
Strength
Steel head entirely hardened, better resistance to wear and tear.
Product highlights
Available without handle, with wooden handle or with exceptionally light Compositube handle.
Additional information
Utilisation
"For moving soil, gravel, sand…


The Compositube handle is hollow, made of polyamide reinforced fiberglass, combining light-weight and high resistance, does not rot and offers comfortable grip. So its is perfectly suitable for all tools subjected to real strain and gives good control of weight.
"
Models available
005272 - round shovel (27cm) 100% PEFC certified wooden Public works handle (110cm)
005250 - round shovel (25cm) without handle
005252 - round shovel (25cm)100% PEFC certified wooden Public works handle (110cm)
005270 - round shovel (27cm) without handle
005274 - round shovel (27cm) hollow handle reinforced with fiberglass compositube (117cm)
005277 - round shovel (27cm) 100% PEFC certified wooden Public works handle (130cm)
005290 - round shovel (29cm) without handle
005292 - round shovel (29cm) 100% PEFC certified wooden Public works handle (110cm)
005299 - round shovel (29cm) hollow handle reinforced with fiberglass compositube (117cm)
005271 - round shovel (27cm) 100% PEFC certfified wooden knob handle 110cm
005275 - round shovel (27cm) straight compositube 117cm
005291 - round shovel (27cm) 100% PEFC certified wooden knob handle (110cm)
Spare parts
502110 - 100%PEFC certified straight wooden handle (110cm)
523110 - two material nova handle (110cm)
540010L - compositube straight polymer hollow handle reinforced with fiberglass (117cm)
540030L - compositube straight polymer hollow handle reinforced with fiberglass (135cm)
502230 - 100%PEFC straight wooden handle (130cm)
find other Leborgne tools