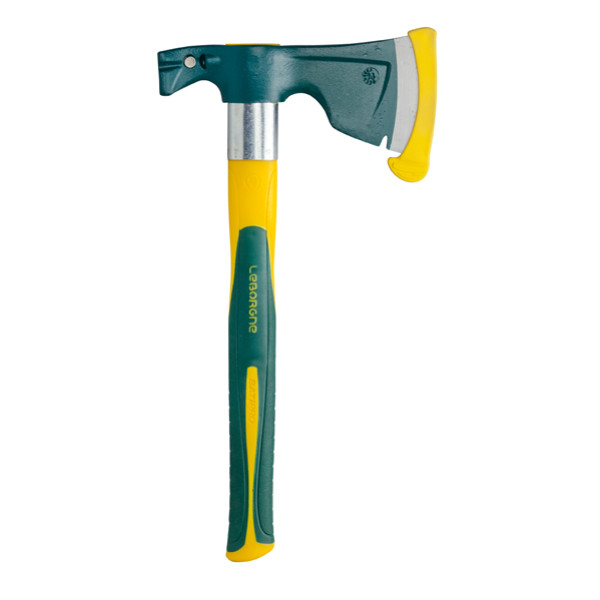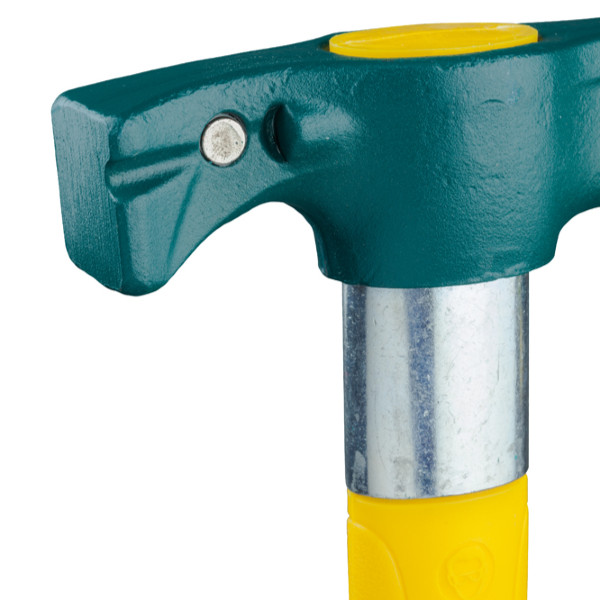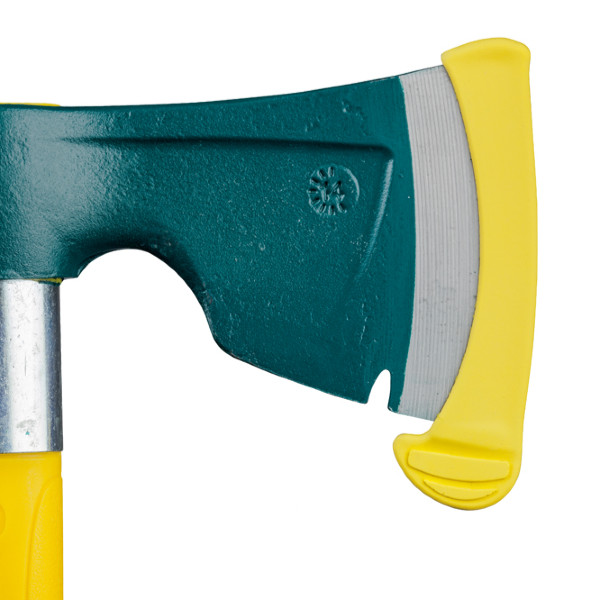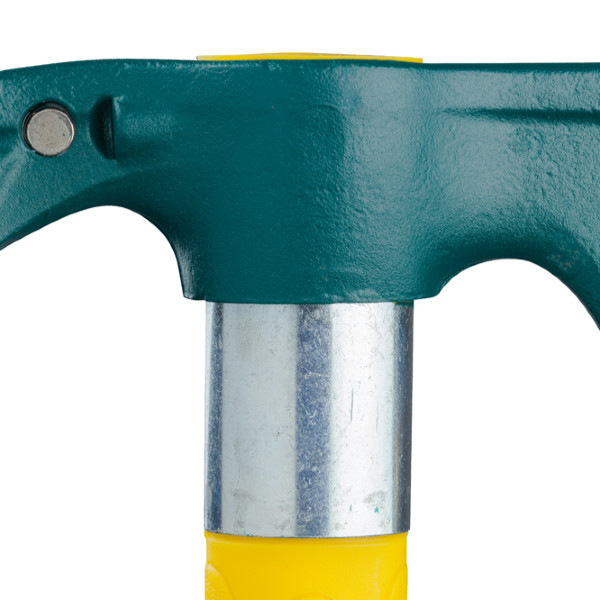 Prevention of risk of accidents
- Novamax® three material extra-strength handle with steel mis-hit guard, protects against the risk of injuries which may be caused by the head of the tool hitting the worker or any person in the immediate vicinity if the handle breaks.
- Flush socket sleeve fitting, protects the end of the handle from the risk of breaking caused by mis-hits.
Information Batipro Hatchet
Strength
Forged, hardened and tempered carbon steel
Ergonomic design
Novamax® ergonomic handle
Product highlights
Magnetic nail-holder, for one-handed hammering without holding the nail
Cutting edges with nail-remover for withdrawing nails
Cutting edge profile and polishing guarantee quality cutting
Conical socket sleeve for easy handle replacement
Cutting edge width 9 cm
Wider striking surface than standard hatchet heads on the market, for greater comfort when nailing.
Safety recommendations
Wear goggles, gloves and protective clothing
The main risk for these tools is projection of metal splinters from the tool or from the object which is struck. The metal splinter may be due to a defect in metal, simple wear and tear or incorrect use. It is strictly forbidden to hit two striking surfaces together, the risk of splintering is real and serioius.
Thanks to the foot-rest, you will never cut your safety shoes again.
Models available
104104 - Hatchet Batipro (800g) three material ergonomic Novamax handle(370mm)
Spare parts
531370 - three material novagrip handle (370mm)