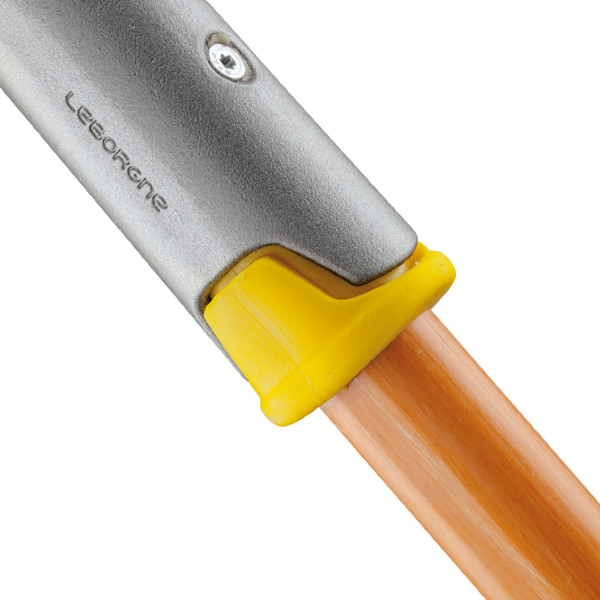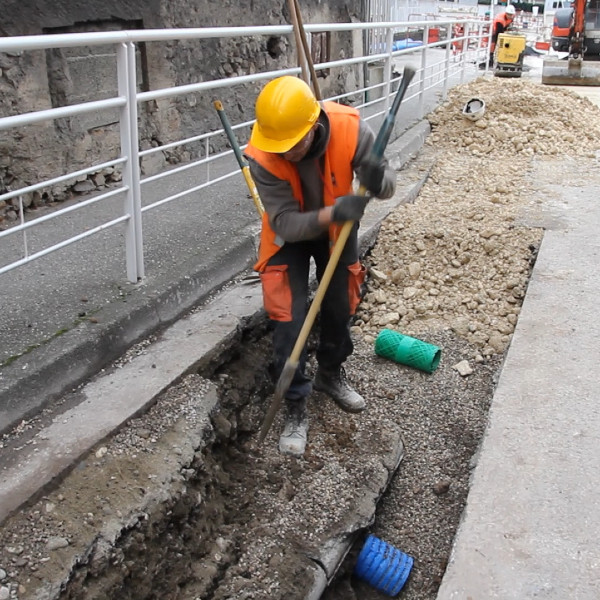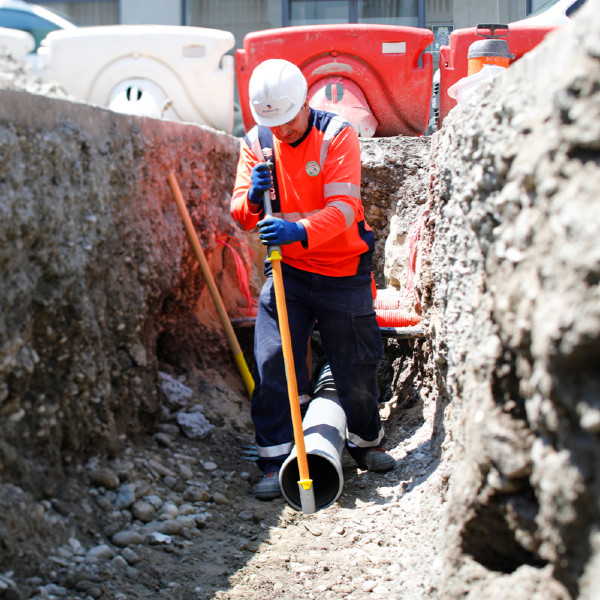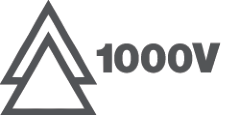 Prevention of risk of accident:
Prevention of risk of acciden
Insulated Miner's bar able to resist nominal tension up to 1000 V alternating current and 1500 V direct current (in compliance with BS8020 standard)
Block to prevent hand coming in contact with the metal part of the tool.
Less weight
20% lighter compared to traditional all-steel Miner's bar.
Information Nanovib insulated Miner's bar
Strength
100% fiberglass body of Miner's guarantees levrage capacity up to 1.5 T
Forged steel working parts, pointed end for digging and flat end for levrage
Ergonomics
Oblong section of central fiberglass part of the tool, comfortable grip
Safety recommendations
Wear goggles, gloves and protective clothing.
To avoid all risk of electrocution, do not work while standing in water.
Examine tool by visual checks before each use.
Once a year, have the tool checked by visual examination by a person trained to carry out these verifications.
Levrage capacity 1.5 T maximum.
To lift 3 T use 2 insulated miner's bars, etc.
Maximum of one person per Miner's bar.
Do not use as a lever with fulcrum on the orange fiberglass part
Store in a dry place, away from excessive heat (heating pipes, etc.) and ultraviolet light
Do not use this tool at temperatures below - 20°C and above + 70°C.
Models available
133700 - Miner's bar insulated (150 cm; 4.5kg) Nanovib BA150N