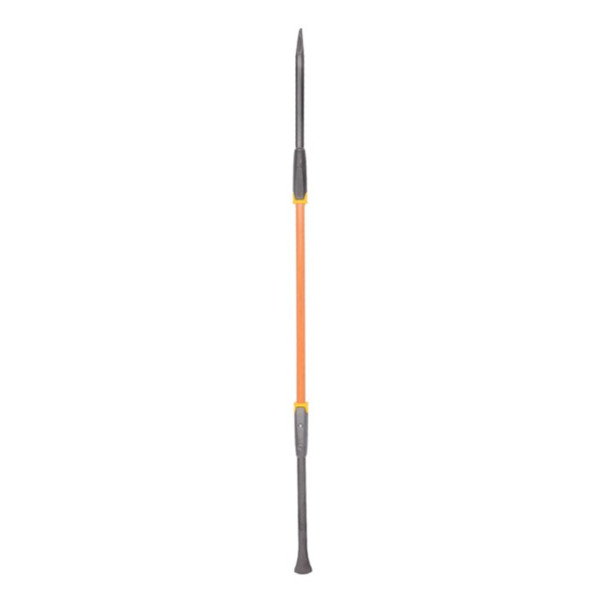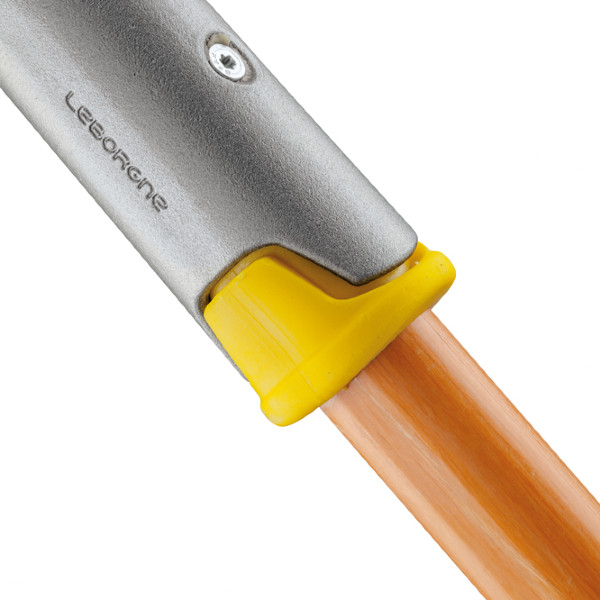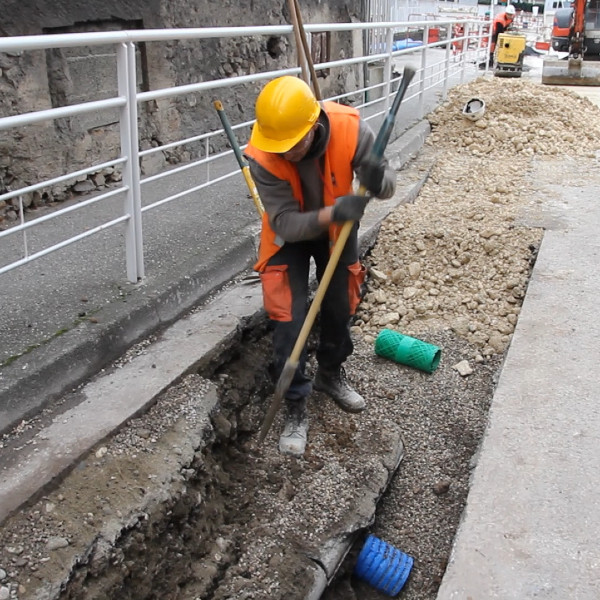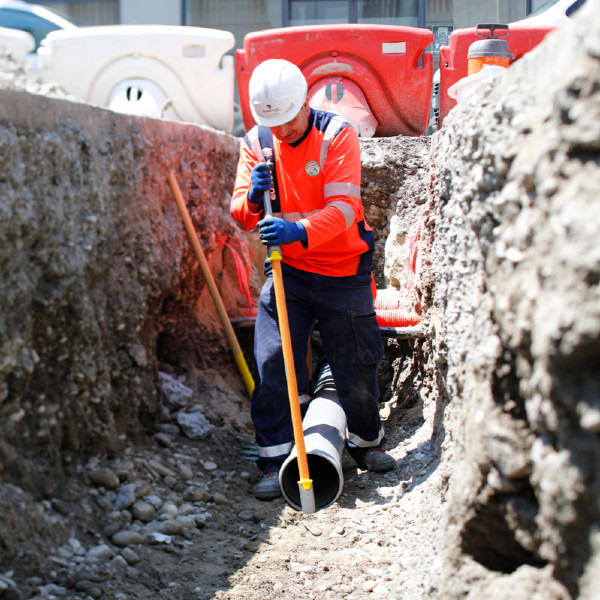 Prevention of risk of accident:
Prevention of risk of accident
Crowbar composed of 2 metal 49 cm ends each separated by an insulating centre part made of fiberglass (orange)
Polymer (yellow) bufffer prevents hand from contacting the metal part of the tool
Less weight
10% lighter compared to traditional all-steel Miner's bar.
Information Nanovib insulated Miner's bar
Strength
100% fibreglass handle of crowbar garantees leverage capacities up to 180 kg.
Working parts made of forged steel : pointed end for digging and flat end for leverage.
Flattened Surfaces for contact: greater stability of the tool when used as a lever for shifting concrete pipes.
Ergonomics
Fibreglass tool handle with obling diametre : comfortable grip.
Safety recommendations
When working near live electric or gas networks, consult the regulations in the guide of regulation applicable to work close to network - booklet 2
Wear goggles, gloves and protective clothing.
Never use near water or sources of electricity
Check the tool by looking it over before each use
Visual checks by a person who has been trained to carry out such checks once a year
INSTRUCTIONS OF USE
Leverage Capacity : 180 kg maximum.
To move heavier loads use two crowbars
Not more than one person for one heel bar.
Do not use orange fiberglass part as fulcrum when levering .
Stock in a dry place, away from source of excessive heat (heating pipes ...) and ultraviolet light.
Do not use this tool at temperatures below -20°C or above +70°C.
Models available
133760 - nanovib® 160cm drain crowbar