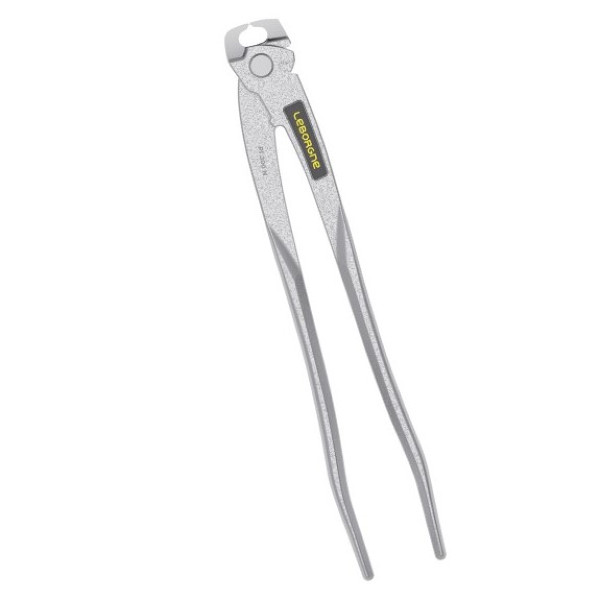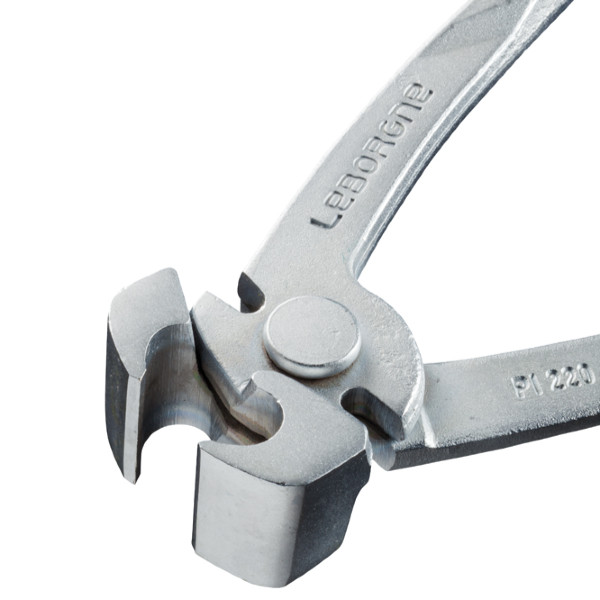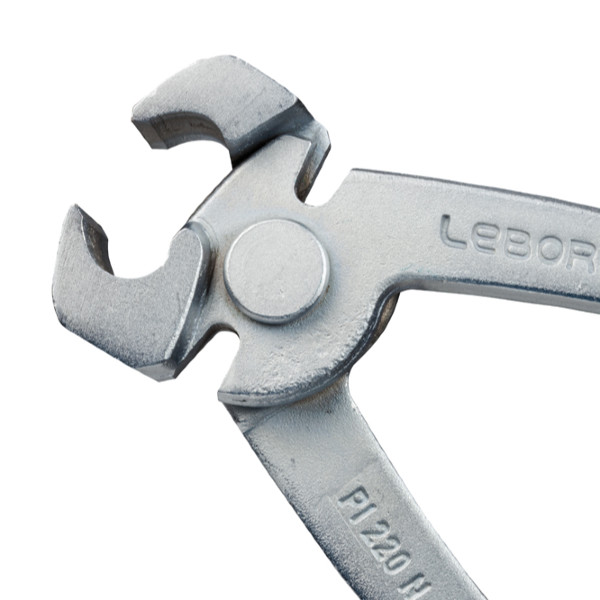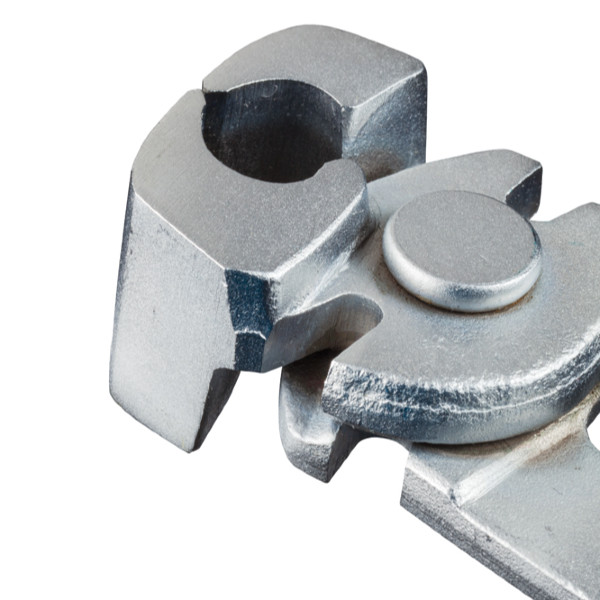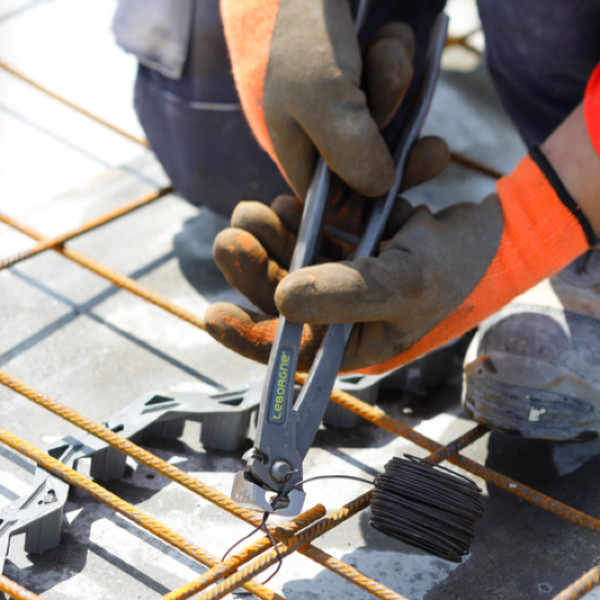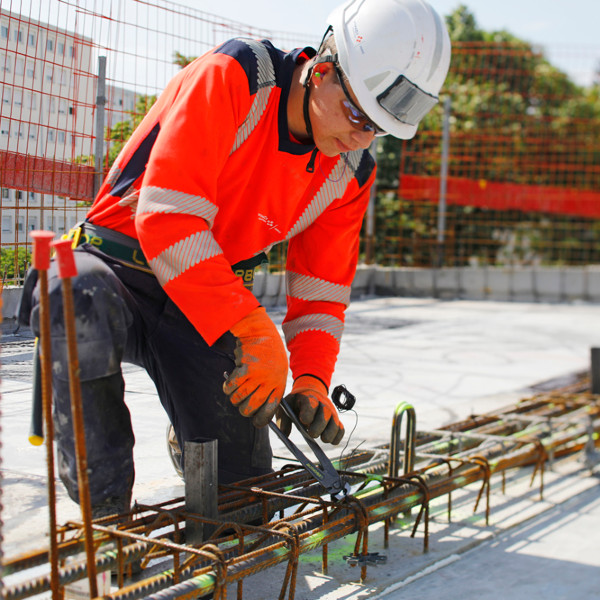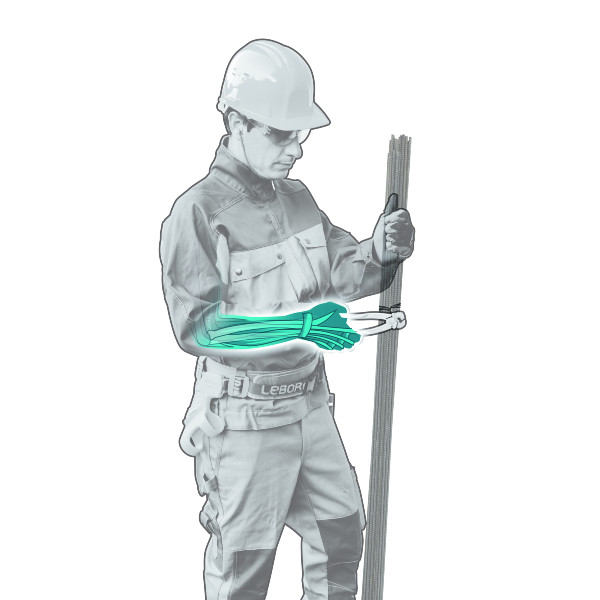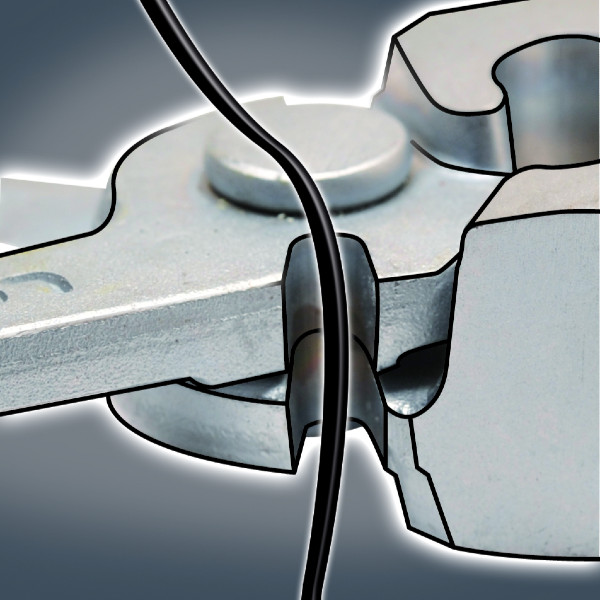 Prevention of risk of accident
Reduced effort
50% less effort owing to down gearing system of lateral shears
Information Nanovib nippers/ shears
Strength
Forged and hardened nippers and lateral shears (55 HRC) made of chromium vanadium steel
Ergonomics
Profiled arms : comfortable grip
Product highlights
2 tools in 1 :
tower pincers for twisting, cutting, binding wire
lateral shears : for cutting soft iron wire up to 4mm in diameter
lateral striking surfaces on outer side of jaws.
Safety recommendations
1 person per heel bar maximum (150 kg max. at the end of the handle)
Do not lift more than 2 T per heel bar, to lift 4 t, use 2 heel bars, etc.
Never use the aluminium part of the tool as a fulcrum for leverage or sliding loads
Do not use heel bar on a small axis
Avoid violent strikes on the aluminium part.
Additional information
Soft wire Ø 4 mm max. semi-soft wire Ø 3,8 mm max hard Ø 3 mm max. piano wire Ø 2,5 mm max.


Tool awarded Vinic innovation prize 2004
Certification GS
Models available
158229 - nIppers shears Nanovib (220mm) PI220N
158309 - nippers shears Nanovib (300mm) PI300N
find other Leborgne tools