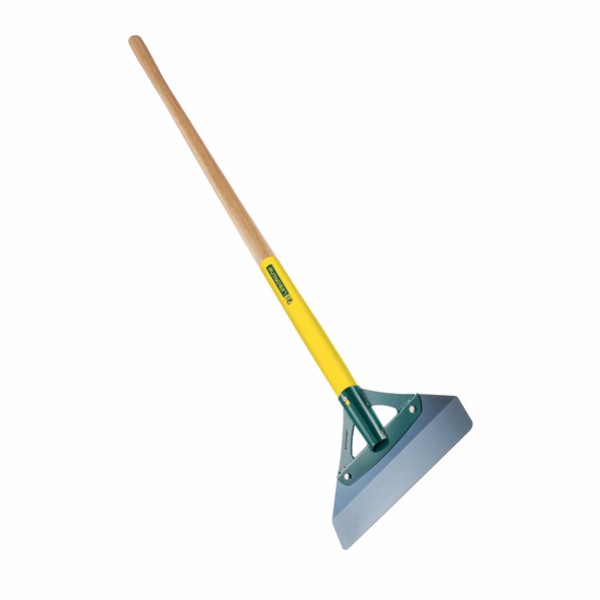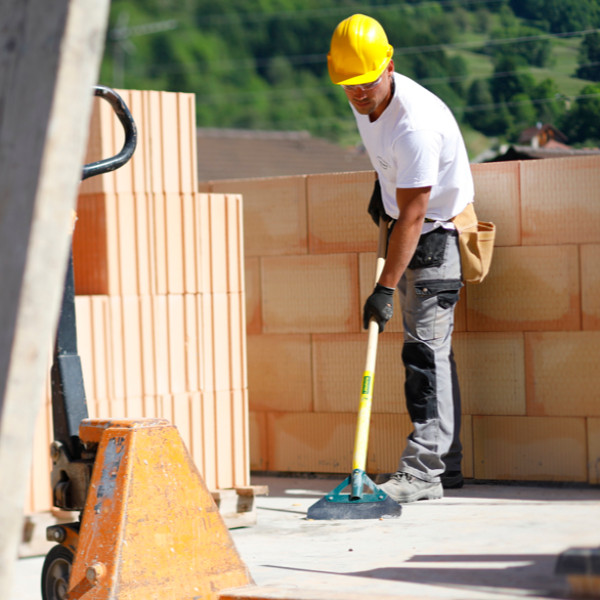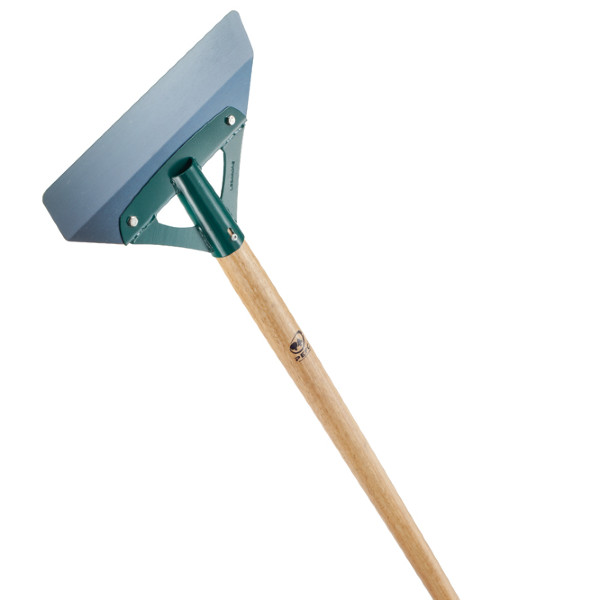 Prevention of risks
Improved posture
Handle 130 cm longer than traditional handles on the market :
increases operator's reach and allows scraping of 280 cm forming panels (avoids use of scaffolding) ; improves working position and protects the back when user scrapes concrete slabs
Information Batipro formwork scraper
Strength
Extra-hard hardened steel blade
Socket sleeve re-inforced by 2 brackets
Product highlights
Rounded edges, does not scratch the surfaces during scraping
Folded blade, 2 working angles to choose optimal direction for effective scraping
Safety recommendations
Wear goggles, gloves and protective clothing
The main risk for these tools is projection of metal splinters from the tool or from the object which is struck, the splinter may be caused by a defect in the metal, simple wear and tear or incorrect use.
Do not use a tools which show cracks or metal edging (in this case, remove it with a grinder).
Additional information
Smart, the folding blade increases strength and gives 2 angles of attack for scraping dried or fresh concrete residues.
Models available
142200 - formwork scraper Batipro (20cm) without handle
142300 - formwork scraper Batipro (30cm) without handle
142500 - formwork scraper Batipro (50cm) without handle
142302 - formwork scraper Batipro100% PEFC certified wooden handle ( 130mm) SR302N
Spare parts
502230 - 100%PEFC straight wooden handle (130cm)
find other Leborgne tools