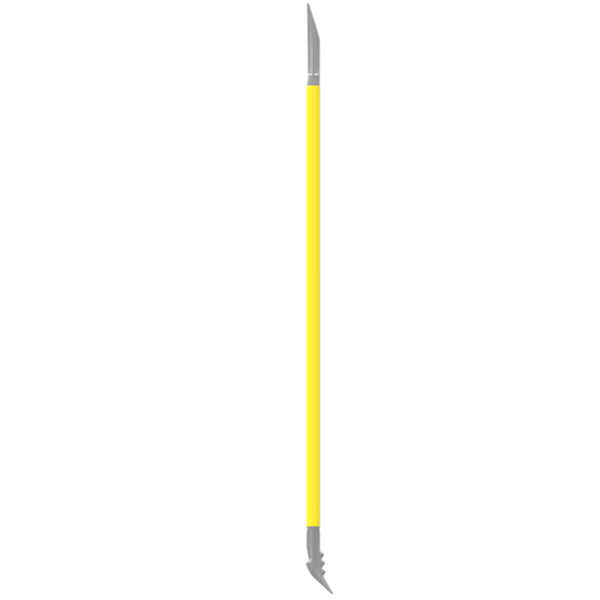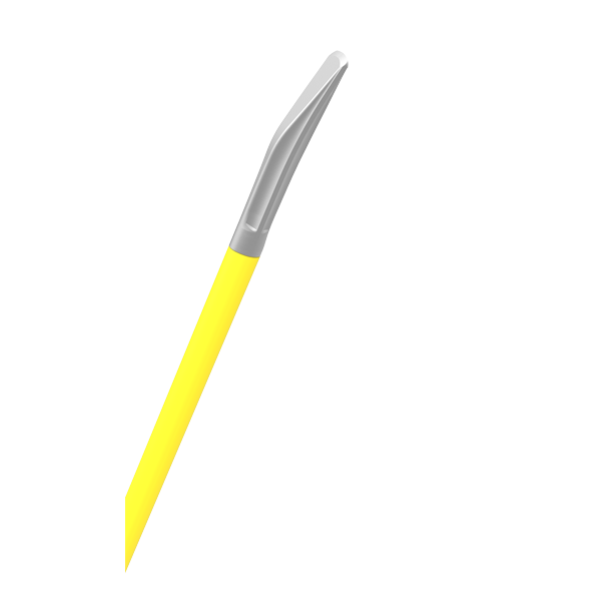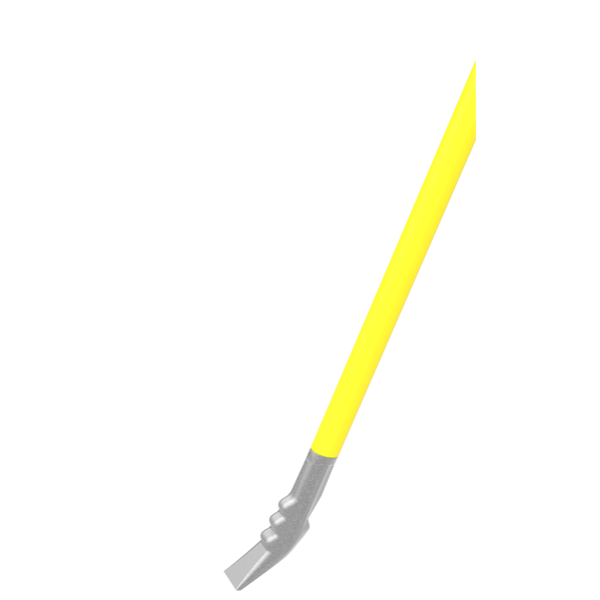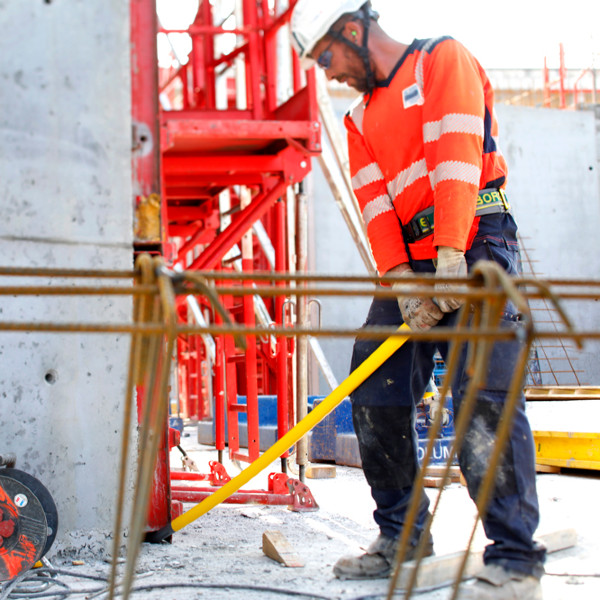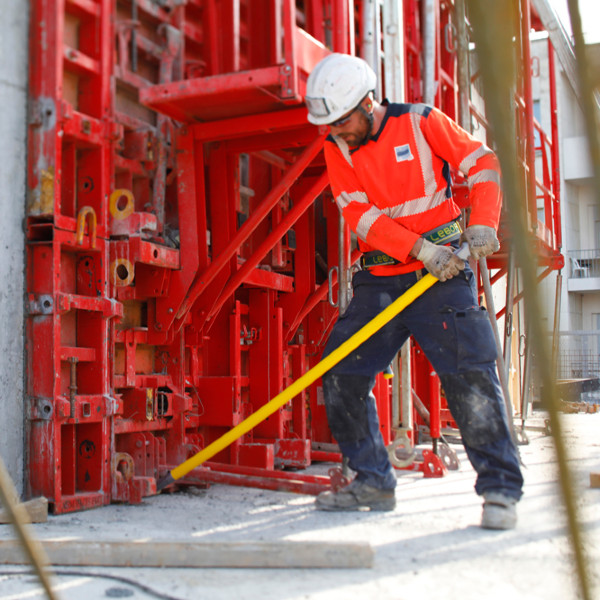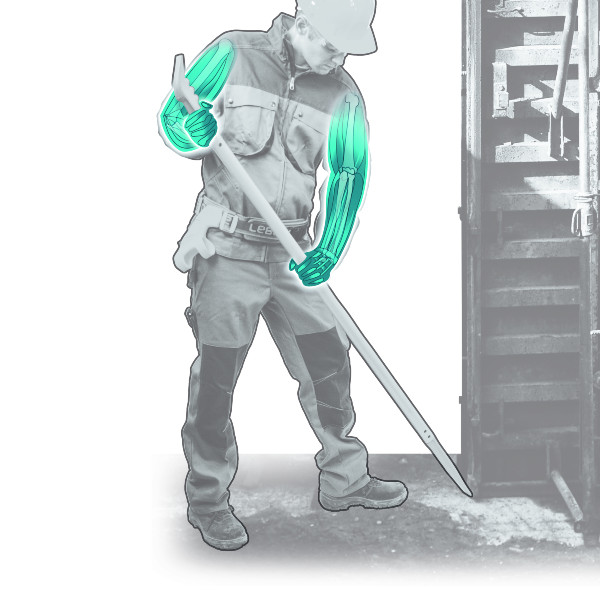 Prevention of risk of accident
Lighter weight
The Nanovib®heel bar is 3 times lighter than comparable steel tools, reduces risk of MSD for the back.
Information Nanovib heel bar + flat end
Strength
High performance hardened Aluminium alloy handle garantees capacity for lifting loads, strength and rigidity comparable to steel
Ergonomic forged steel heel and flat end
3 times lighter than traditional all-steel heel bars, gives new potential for use at heights, at arm's length, easier to transport etc.
Product highlights
Heel end, the 3 notches allow the tool to adapt to loads at different heights from ground level
Flat end, the flat end is intentionally set at an angle to allow 2 working positions
Safety recommendations
1 person per heel bar maximum (150 kg max. at the end of the handle)
Do not lift more than 2 T per heel bar, to lift 4 t, use 2 heel bars, etc.
Never use the aluminium part of the tool as a fulcrum for leverage or sliding loads
Do not use heel bar on a small axis
Avoid violent strikes on the aluminium part.
Additional information
Steel cutting capacity
9 HRC/HA = Ø 9 mm max
40 HRC = Ø 8 mm max

Design
Tool awarded the Vinci innovation prize 2004
Certification GS
Models available
146510 - Heel bar Nanovib with flat end (175cm; 5.25kg) BA651N
find other Leborgne tools