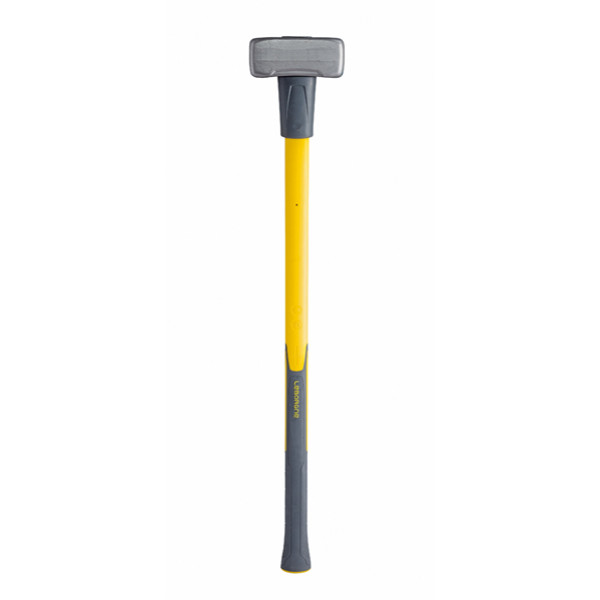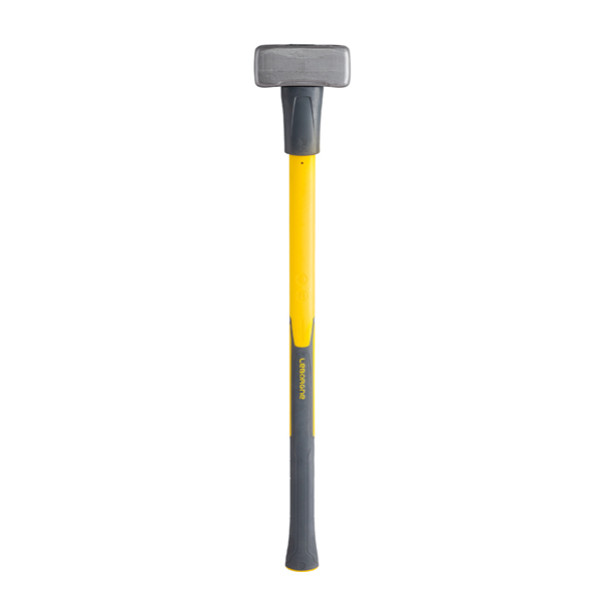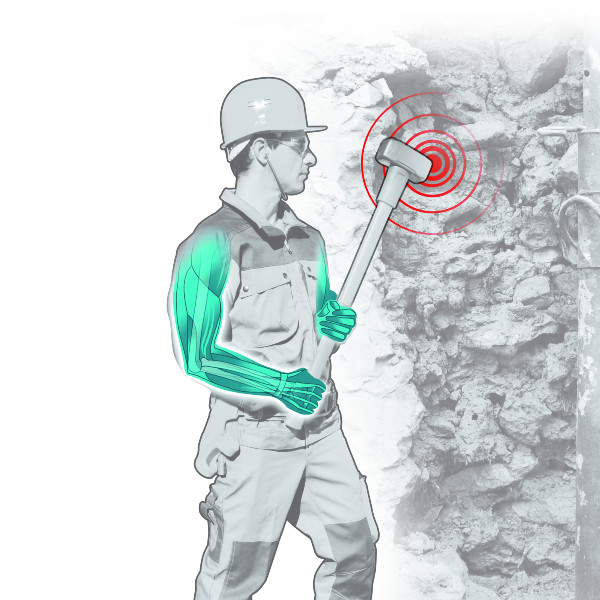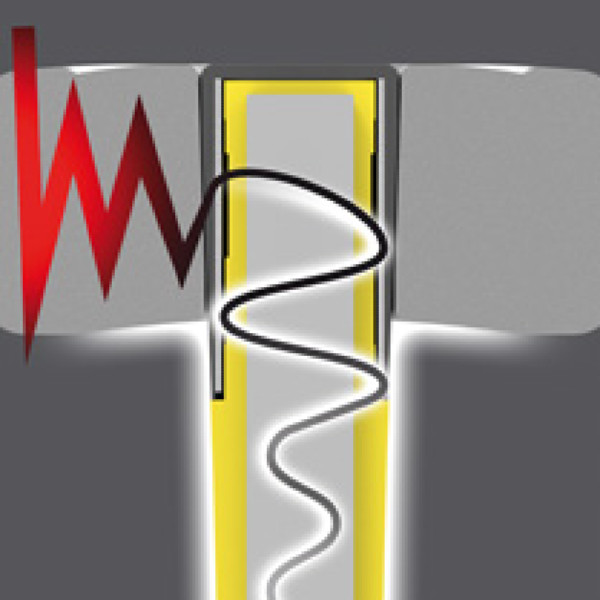 Risk prevention :
Reduces vibrations
Nanovib® handle, absorbs vibrations, reduces MSD ( Musculo-Skeletal Disorders)
The Nanovib® sledgehammer achieves Exposure to vibrations Threshold measurement of less than 2.5 m/s².
Prevention of risk of accident
Nanovib® handle made of high resistance fiberglass, guards against the risk of breaking the handle due to mis-hits
Rounded edges of striking surface, delays the appearance of metal edging and reduces the risk of metal splinters
Rubber mis-hit guard, protects the handle and reduces vibration from mis-hits
Flush fitting of handle and socket sleeve, protects the end of the handle from risks of breaking due to mis-hits.
Information Nanovib sledgehammer
Strength
Forged, hardened and tempered carbon steel
Ergonomics
Ergonomic widened two material handle, comfortable grip
Lower part of handle widened, against dropping.
Product highlights
Flat lateral sides, limit risk of splintering wooden stakes
Safety recommendations
The main risk for these tools is projection of metal splinters from the tool or from the object which is struck.
The metal splinter may be due to a defect in metal, simple wear and tear or incorrect use.
The striking surfaces of club hammers and sledgehammers have been given heat treatment which gives them high resistance knocks, but it is strictly forbidden to hit two striking surfaces together, the risk of splintering is real and serious.
Never strike directly with the club hammer on the striking surface of the sledge hammer
Not only the worker, but any person in the vicinity of the work must safety goggles (eye glasses are not effective protection against metal splinters) and appropriate protective clothing.
When lending a tool to another person, the owner must always give the safety instructions.
Models available
127309 - Sledge hammer Nanovib (3kg) two material handle (800mm) SH300N
127409 - Sledge hammer Nanovib (4kg) two material handle (900mm) SH400N
find other Leborgne tools