>
>
>
How to prevent the risk of backache due to moving heavy loads on a construction site ?
How to prevent the risk of backache due to moving heavy loads on a construction site ?
Backache a major MSD risk in the construction professions
Levering, positioning, moving or securing heavy loads are everday activities in professions in the building industry. If posture is not always correct and the weight to move is too heavy, every one of these situations exposes professionals to « backache » which is in the category of musculoskeletal disorders. (MSD)
Most often it concerns the lombar area, in the small of the back. But depending on the posture backache may be felt in the dorsal and cervical area.
This major work risk can lead to sick leave of various duration.* When it becomes chronic the professional is restricted in his/her activity. And in the worst cases it can cause irreversible handicap.
(*) in France, for all professions, lumbago leads to the loss of 30 million working days every year !
ée !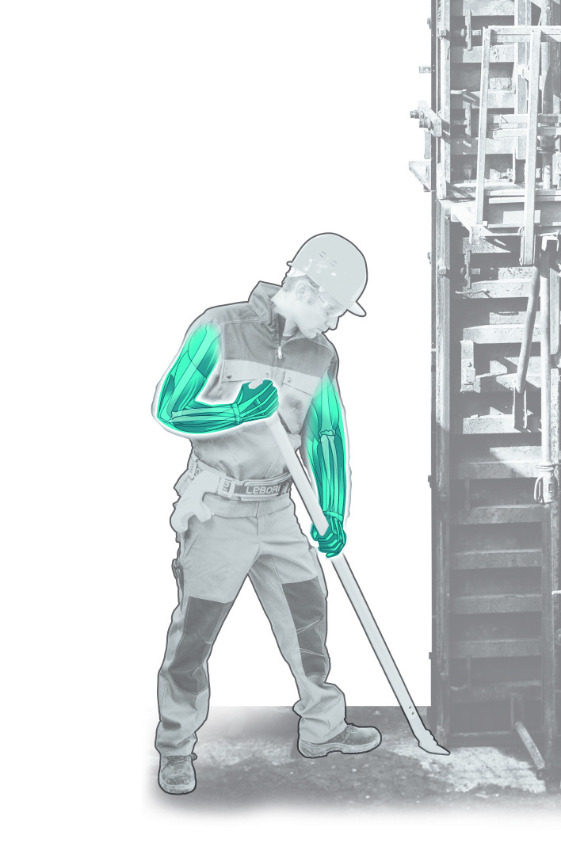 How to remove the risk of backache on a work site ?
In the context of increasingly high stakes and demands for health and safety, company directors must take effective measures of prevention for their employees.
On a well-organised work site carrying heavy loads and unnecessary repetitive work can be avoided. By placing material within reach and at the right height reduces risks of physical strain related to handling.
Tools, such as lifting accessories, used daily are another significant means of improving working conditions. Their use can prevent physical strain and work accidents.
The Nanovib heel bar prevents the risk of MSD which affect the back
Used to lift and strip formwork panels, the nanovib heel bar is three times lighter than all-steel heel bars. Made of high performance aluminium alloy, its handle guarantees performance for lifting loads, resistance and rigidity comparable to steel. The heel and the flat end are made of forged steel.
The nanovib heel bar can also be used to position roofing elements made of metal as well as for handling work and industrial maintenance.
The heel end (for levrage, lifting, positioning, wedging..) has three notches so that the tool can be adapted to different heights of loads above ground level. The flat end (for stripping) is intentionally set at an angle to give two working positions.

The tool is available in two versions : heel bar with flat end or heel bar
Lifting capacity 2 tonnes maximum heel end (to lift 4 tonnes, use two Leborgne nanovib heel bars) and 1.5 tonnes flat end.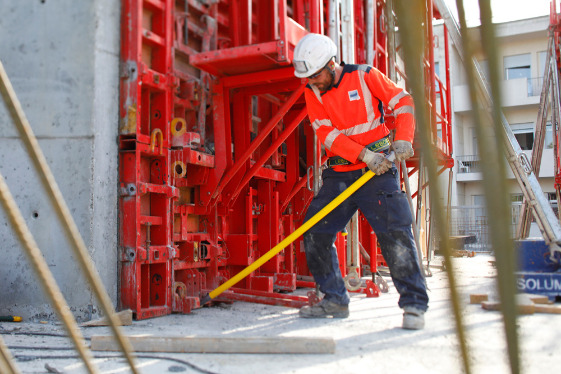 Other advantages of the nanovib heel bar
Its light weight gives new possibilities for use (at heights at arm's length) and is easy to transport.
Where to find the nanovib heel bar ?

Find out about innovation at Leborgne