>
>
>
How to prevent the risk of repetitive work on a site ?
How to prevent the risk of repetitive work on a site?
Cutting reinforcing rods, a repetitive but risky job
When preparing the framework for reinforced concrete or frames for concrete slabs the worker repeats the movement of cutting reinforcing rods time and time again, moreover, this job takes a certain amount of effort.
The notion of repetitive work is characterised by the repetition of the same movement at a set rate within a fixed period of time.
According to (French) law this constitutes a factor of physical strain which may lead to musculo-skeletal disorders (MSD) causing extreme tiredness, pain, discomfort for movements which may lead to difficulty in doing professional work, even permanent disability.
How to prevent the risk relating to repetitive movements on a work site?
MSD accounts for 90% of occupational illness with sick leave in the construction industry; here the meaning of prevention has really significance.
The prevention process to adopt must take into account organisational factors, factors inherent in the task as well as aggravating circumstances such as the use of tools in bad condition or inappropriate for the task (for example movements involving bending and straightening of the wrist).
Alternate work tasks when possible

Make repetitive tasks less arduous by reducing the effort needed.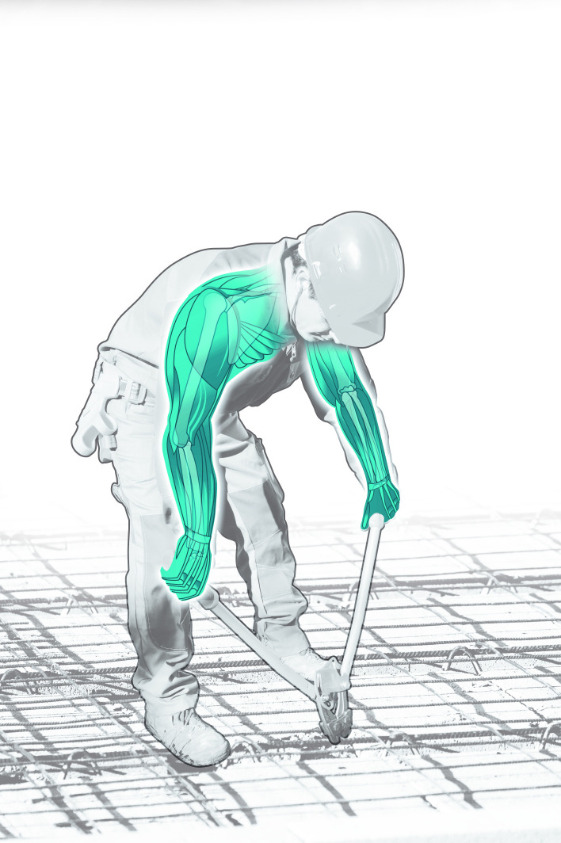 The Nanovib bolt-cutter reduces effort required by 30%
The nanvib bolt-cutter is particularly effective it can be used to cut reinforcing rods, metal reinforcements in frame and chains, vertically, inside walls.
With its patented rack gear reduction system to optimize cutting efficiency at the onset when most effort is required (as opposed to classic bolt-cutters which give maximum effectiveness at the end of the cut) the Nanovib bolt-cutter enables masons to work using up to 30% less effort.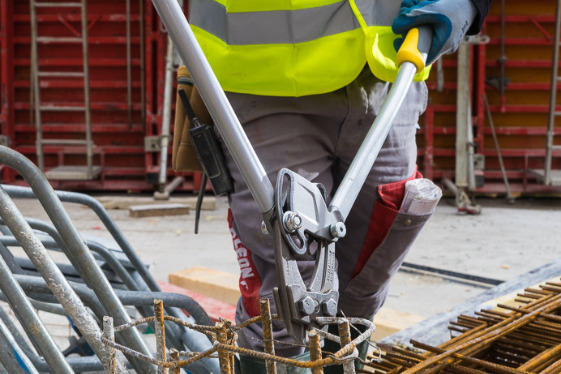 The forged blades are very robust, made of forged and hardened (56 – 62 HCR) vanadium chromium steel
Ergonomic, the tools are fitted with light and strong arms made of steel tubes with two-material comfort handles

The cutting angle of the blades is optimized (55°) for better penetration

The precise setting of the jaws is achieved by excentric screws (36 positions)

The bevelled edge of the handle allows work whilst positioned on the ground.



Where to find the 600mm nanovib bolt-cutter ?
Find out about useful innovation at Leborgne